Jana Adams

Broker Associate

in Santa Rosa, CA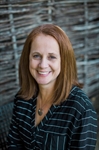 Languages Spoken
English, Spanish
Expertise Types
Buyer Broker, Condominiums, Foreclosure, Land, New Homes, Relocation, REO, Residential, Residential Investment, Second Homes, Short Sale, Single Family Homes
Professional Focus & Business Philosophy
Jana Adams is compassionate and a devoted professional who has committed herself to helping clients, friends, and family to buy and sell real estate for the past 20 years in Sonoma County. Jana has worked in various types of situations, with both buyers and sellers. Jana is understanding and is there every step of the way, especially for the first-time homebuyers. She has helped negotiate buyout partnerships, divorce real estate settlements, and trustee disagreements. Her favorite part of her job is seeing how happy her clients are at the end of the successful sale. Jana enjoys being creative and unique with marketing ideas while facilitating the steps for the transformation from staging the home to the success of selling her client's home. Her substantial referral business is attributed to the solid relationships of her past clients always creating life long friends.
Educational & Professional Experience
With a Bachelor of Business Management in Finance from Brigham Young University, Jana began her real estate career in 2000. She worked for a local broker and gained valuable experience and knowledge from a well-respected broker. Although Jana has earned various awards each year selling real estate, she finds her mark of distinction and true satisfaction in helping people.
Jana has an extensive background in banking, and held the position of REO supervisor and Asset Manager at Luther Burbank Savings. She managed $50-$75 million criticized assets during the down turn of the market beginning in 2008. She also supervised all aspects of the disposition of the REO properties, short sales, bankruptcies and other complex transactions. About 85% of the portfolio was commercial and multifamily, and the remaining assets, were mostly high-end single-family homes all over California. The intense asset review sharpened her evaluation skills. She was responsible to price the asset, while meeting deadlines to sell the properties, and limiting the liability of the bank. As an Asset Manager, Jana was constantly working through many unique and assorted situations with each asset disposal and developed effective negotiating and strategic skills that brought success in obtaining the highest price and best terms of each sold asset.
In 2011, she obtained her broker's license and opened her own Brokerage, Northern Nest Properties, in early 2016. With this new opportunity and her past experience in banking and asset evaluation, her learning curve was very different than most and has found much success in a short period of time. Recently her team joined NextHome Wine Country Premier to provide her clients the most cutting edge marketing and tools in the industry.
Background, Family and Hobbies
Jana was raised in Rincon Valley and now has the opportunity to raise her 4 children (Luke, Max, Faith and Brooke) in the same area with her husband Jon. She loves spending time with her family, traveling, church, tennis, and meeting new people.
Jana is bilingual (conversational) in Spanish. Her youngest daughter has a rare type of Epilepsy. Jana found her passion for helping others flow to advocating for her daughter in the local schools and in the community by spreading awareness and providing education about acceptance and disability rights. She tries to help educate other families who need support with navigating the IEP process. She is a member of the Sonoma CAC (Community Advisory Committee) as treasurer. She frequently attends trainings on how to advocate and participates in many school community meetings. She is also on the Board of Directors at North Bay Credit Union and on the Board of the newly formed non-profit Common Ground Society.